Showing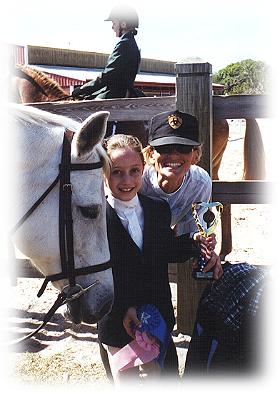 Our own show team always has great success in the hunter, jumper and equitation divisions no matter where we go to compete! We participate in all levels of competition from the beginner level local shows right up to Wellington "A" circuit shows. We encourage and coach our "snowbird" visitors as enthusiastically as our year round clientele.

Congratulations to our 2010 Palm Beach County Horseman's Association year end award winners:
- Robin Doneth - Sinatra - Champion in both 2'9 Working Hunter Divisions and Reserve Champion in All Tied Up Braiding Hunter Finale.
- Robin - Lego - Reserve Champion in Open Hunter.
- Melissa Matos - Chester - 6th place in adult Hunter and 6th place in adult amateur Equitation and 3rd place in Adult Amateur Medal.
- Maddie Neil - Titan - 4th place in Open Hunter and 5th place in Junior Adult Hunter
- Jennifer Wysock - Cody - Reserve Champion in Open Hunter, 3rd place Junior Adult Hunter and 3rd place in Junior Adult Equitation.
- Amy Angulo - Lego - Reserve Champion - Long Stirrup Equitation.
- Randi Deschesne - Looe Key - 6th Place - Junior Adult Hunter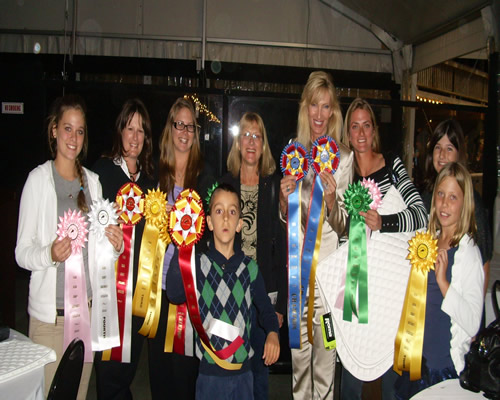 Good Luck to our 2011 Twin Rivers Competitors:
Liz Dolly on Sinatra
Maddie Neil on Lego
Dakota Crombie on Titan
Erica Forrester on Cowboy
Adam Forrester on Cowboy
Alyssa Taylor on Cody
Sarah Galbicka on Chippy
Emmie Zaughan on Cowboy
Come Ride With Us!
Call: 772-219-9129